Date/Time
Date(s) - 04/06/2016
6:30 pm - 8:00 pm
Location
Strongbox West
Categories
Event Details
** Please note: FREE Parking is available in the front and rear of the building. The entrance is located in the front of the building. The door remains locked at all times and you will need to call your organizer, Jason to be let in. 404-246-8876.
When was the last time you gave yourself a promotion?
There are plenty of reasons why freelancing rocks, and determining your own growth trajectory is one of them! Whether you want to master a new data collection tool or expand your repertoire to include podcasts, your ability to take your business to the next level is all in your hands.
Join Spark on April 6 to workshop practices that will help you advance your career, diversify, and get paid!
We'll be considering questions like:
How do I prioritize my business goals for maximum results?
What methods (retainers, value-based pricing, passive income streams) will allow me to give myself the raise I deserve?

Am I ready to hire help? (And where do I even need it??)
There will also be time to network, and get tips and tricks you hadn't considered before.
Remember to take photos of the event and post them to Instagram, Facebook, or Twitter using the hashtag #FreelanceSpark.
Official Spark Sponsor

---
Connect With Your Fellow Spark-ers!
Met someone at Spark and want to keep chatting? Interested in attending, and want to learn more? Join your city's Hive to connect with your fellow Spark attendees!
---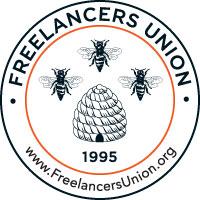 About Freelancers Union
Freelancers Union is a membership organization that provides benefits, resources, and advocacy for 300,000 independent workers nationwide. To learn more or join, visit freelancersunion.org. Membership is free.
About StrongboxWest
Whether you need a desk, office, suite, meeting room, training facility or just a spot to work for the day, we have you covered. With nearly 50,000 squre feet, there is more than enough room for everyone's success.
Every membership comes with all the amenities included – wifi, coffee, conference/meeting rooms, and of course parking – we have more than 350 spots! Our plans are month-to-month, and you can easily scale up or scale back as your needs change.
To schedule a tour and see our new digs, email tours@strongboxwest.com.